General Description
Relationship
Agreement and Value created
Safeguards
Mission March 2010
---
On the other hand there are some obligations, which attempt to guarantee that the social impact we expect from the
agreement
will be real, lasting and sustainable.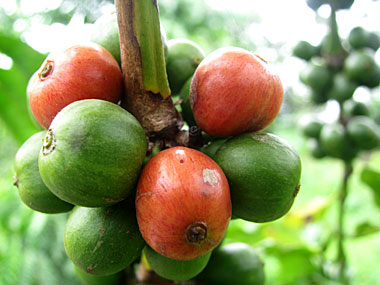 | | |
| --- | --- |
| Issue | Contractual provision |
| Quality | As described above, farmers take very little care of their own coffee, because they receive little money from middlemen. In our case there is utmost care by farmers, as every production phase is performed according to the standard of practice dictated by NUCAFE. The final quality product has been described as that which is reasonably close to the "zero defect" standard. |
| Responsibility | There are strict rules with regard to qualitative responsibility, both for NUCAFE and for farmers. NUCAFE has very willingly approved such a clause as it helps the farmer develop a greater sense of responsibility. Farmers are now called to understand that their best efforts are required and that not even the slightest bad faith is acceptable. |
| Transparency | NUCAFE has made an effort to show Caffè River and the farmers that the latter will benefit as much as possible from the transaction, keeping the processing and transportation costs incurred to prepare coffee for export under strict control. Separate bank accounts has been opened for this specific purpose. Caffè River is able to evaluate the quantity of money received by any given family of farmers. |
| Future sustainability | Farmers who take part in the agreement are encouraged by NUCAFE to reserve a reasonable part of such an income for the improvement of production quality, in order to guarantee future sustainability. |
| Social impact | Inequality and domestic violence plague Ugandan society, especially in rural areas. NUCAFE has been working for years on its own "gender equity program" already described above and participation in such a program has been set as compulsory in order for everyone to benefit from the advantages provided by our agreement. Subsequently, women will have the opportunity to take part in decision-making with regard to the coffee produced by her household and the benefits reaped from its income. |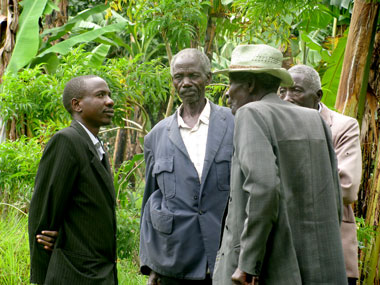 On the legal side, the agreement establishes the referential framework for a series of subcontracts between Caffè River and the
associations of coffee farmers that supply the coffee on behalf of NUCAFE
, all of them individually taking on the responsibility to provide a coffee compliant with expectations and contractual provisions. These associations are: Bulansuku, Bunjakko Island, Buwama, Buwunga, Dwaniro, Kabonera, Kagamba, Kagango, Kibinge, Kkingo, Kisekka, Kyanamukaaka, Kyangyenyi, Lwamagwa, Lwanda, Lwengo, Mountain View Farm Ltd, Nsangi, Nyabubare, Zibulatudde.