About the gender equity project implemented by NUCAFE
In a bid to
improve relations between men and women
, NUCAFE is implementing a
gender equity project
dubbed
"Enhancing equity in decision making in coffee farming households in Uganda"
. With funding from DANIDA/ASPS, the project has so far been implemented in four districts of Nebbi, Masaka, Bushenyi, Kapchorwa and in 2010 the project is expanding to the districts of Lira, Manafwa, Kamuli, Luweero, Mpigi, Kasese and Rakai.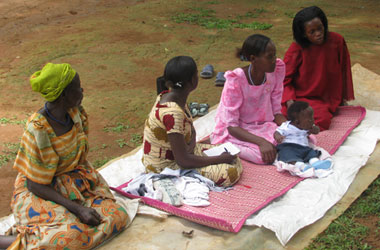 It is aimed at promoting
equitable decision
making practices among coffee farming households, groups, associations and in NUCAFE structures which is seen to enhance productivity and profitability of both men and women along the coffee value chain.
The project brought out the implications of gender practices and empowered farmers with gender analysis skills, gender disaggregated data was gathered and analyzed as a baseline and guide for NUCAFEs gender policy and strategy development process.
The Executive Director of NUCAFE, Mr. Joseph Nkandu affirms that participating farmers and staffs' capacities have been built to implement gender equity initiatives which have played a big role in improving productivity, profitability and quality of the coffee bean.
From the findings during farmers' interactions, women were seen to be more involved in several stages of production for example tilling, pruning, harvesting and drying to mention a few but when it comes to making decisions on how to spend the earnings it was only a man's decision.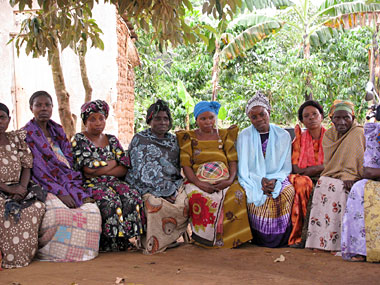 Coffee was still taken to be a man's crop and income from the crop
benefited more a man than a woman
. Scenarios of marrying additional wives, high sales of alcohol during the coffee boom were a reality and for women they resorted to sell some coffee without a man's consent to meet domestic needs and this was referred to as "stealing" by men who are aware of the practice.
This came with a lot of consequences like
domestic violence
, family breakups and directly affecting productivity and profitability because coffee was sold without value addition and abandoned by women who perceived that after all it's the man to gain.
After NUCAFE's intervention, gradually there is a positive change and participating communities have appreciated that promotion of equitable practices and enhancing
equity in decision
making in
coffee farming households
will boost the coffee subsector performance in the long run.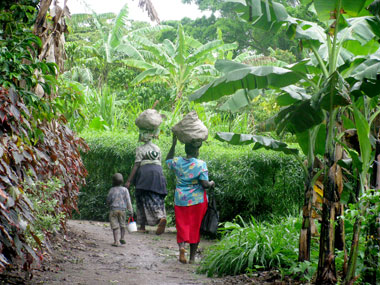 At the beginning women were not visible in active participation in the groups and associations' activities and this is also contributed to by the norms and cultures which had suppressed women to come out and contribute to community development.
NUCAFE is proud to report success stories of farmers who have resorted to working in their households as a business unit involving men, women, boys and girls. This approach has greatly improved productivity, profitability and incomes contributing to improved livelihoods.
From June 2008 to 2009, over 1000
coffee farmers
were reached and on average the participation of women reached to 43% and men 57% as compared to as low as 10% and 90% when the gender equity project interventions had not taken effect.